Home Theatre / Cinema
At ELTECH we specialise in a unique design and perfect installation to transform a room into a high-end luxury cinema environment.
We manage all aspects of your home cinema, and you are able to help design how you want it.
We can do all of this with a low budget, giving you the perfect option to choose us.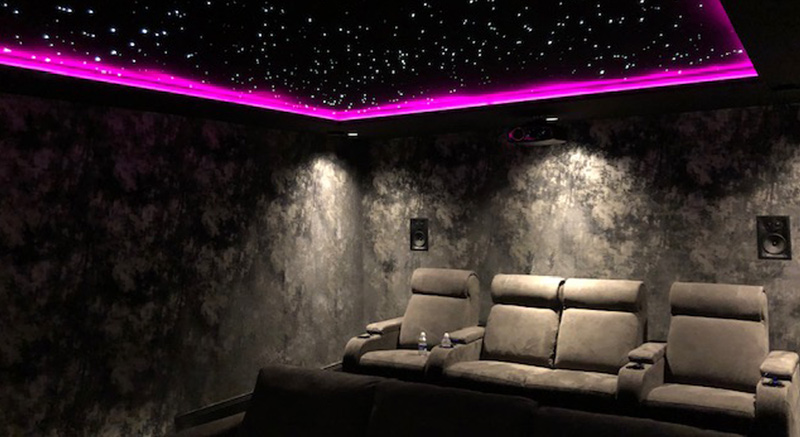 One of our expertise is designing perfect fit cinemas for you. We are able to create a powerful atmosphere, perfect for any of your favourite movies. We work with industry leading equipment, with the best technology. We support 4k HDR resolution, with Dolby Atmos Surround Sound Speakers Systems.
We include features such as LED mood lighting and fibre optical star ceiling lights.
Loxone automation system can be used to control the cinema.
With the touch of a button, your lights will dim into movie mode, the projector will turn on and the blinds will lower.